Unable to decide whether to buy Sony ZV-1 or ZV-E10? Let me guide you through this since I have used both cameras up to their potential.
I personally like the Sony ZV-E10 over the Sony ZV-1 because of its performance, flexibility, cost and accessibility.
Let's go into details.
Sony ZV-E10 vs Sony ZV-1 — Specifications
| Feature | Sony ZV-E10 | Sony ZV-1 |
| --- | --- | --- |
| Sensor | 24.2MP APS-C CMOS | 20.1MP 1-inch CMOS |
| Processor | BIONZ X | BIONZ X |
| Autofocus | 425 contrast-detection points, 425 phase-detection points | 315 phase-detection points, 425 contrast-detection points |
| Video | 4K/30p, 1080p/120p | 4K/30p, 1080p/120p |
| Image stabilization | 3-axis in-body image stabilization | 3-axis in-body image stabilization |
| Viewfinder | No | No |
| Screen | 3-inch fully articulating touchscreen | 3-inch fully articulating touchscreen |
| Connectivity | Wi-Fi, Bluetooth, USB-C | Wi-Fi, Bluetooth, USB-C |
| Battery life | Up to 440 shots (CIPA) | Up to 260 shots (CIPA) |
| Dimensions | 115.1 x 64.4 x 44.8 mm | 105.5 x 60 x 43.5 mm |
| Weight | 343 g | 294 g |
Sale
Last update on 2023-11-21 | *Contains Affiliate links | *Images sourced from from Amazon
Sensor and Image Quality for Better Visual Performance
I've had the privilege of putting both the Sony ZV-E10 and the Sony ZV-1 through their paces, focusing particularly on their sensor and image quality performance.
When it comes to elevating visual prowess, the ZV-E10 unmistakably takes the lead. In contrast to the ZV-1's 1-inch sensor, its larger APS-C sensor offers a notable advantage in capturing richer details, especially in challenging lighting conditions.
The ZV-E10's enhanced low-light capabilities, attributed to its larger sensor size, contribute to reduced noise and improved clarity when shooting in dimly lit environments. Moreover, the broader dynamic range of the ZV-E10 empowers content creators to retain intricate details in shadows and highlights.
Here's a video I shot with Sony ZV-E10:
While the ZV-1 is no slouch in the image quality department, the ZV-E10 truly shines with its larger sensor, promising a significant upgrade for those who value the utmost clarity, dynamic range, and overall visual excellence in their photography and videography endeavors.
Interchangeable Lenses Give You Flexible Lens Choices
The ZV-E10's compatibility with a range of lenses allows me to adapt my gear to different shooting scenarios, whether capturing breathtaking landscapes or intimate portraits.
In contrast, the ZV-1's fixed lens limits its versatility, albeit catering to those who prefer simplicity.
The ability to switch lenses on the ZV-E10 not only enhances the visual outcome but also allows for experimentation and growth in photography and videography skills.
Professional-level Controls, High Performance, and Speedy Processing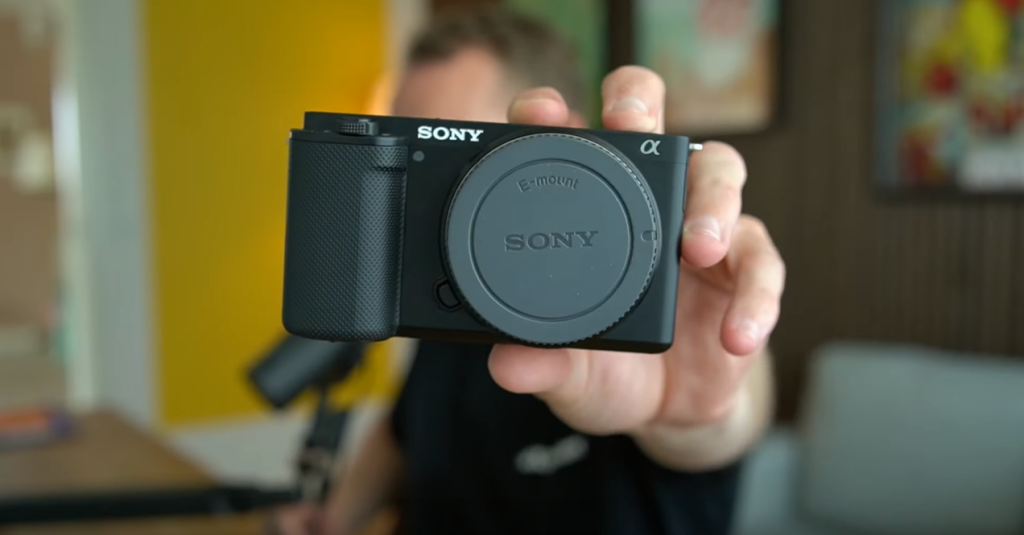 The ZV-E10's high-performance image processor also brings a noticeable edge regarding autofocus speed and subject tracking. This is particularly evident in fast-paced shooting scenarios, where the camera's responsiveness plays a pivotal role in capturing the perfect moment.
On the other hand, the ZV-1's simplified controls and processing capabilities are tailored for those who prioritize ease of use. Its intuitive interface ensures that users can swiftly capture content without delving into intricate settings.
While the ZV-E10 gears towards those seeking advanced controls and quicker processing, the ZV-1's user-friendly design and functionality cater to a different audience.
The choice boils down to one's creative aspirations and the level of control one desires over their shooting experience.
External Microphone Jack
The presence of an external microphone jack in the ZV-E10 stands as a game-changer, allowing me to enhance my audio recordings with professional-grade microphones.
In contrast, the ZV-1 lacks this feature, limiting users to its built-in microphone. While the ZV-1's onboard audio is suitable for casual recording, the ZV-E10's external microphone jack allows me to connect various external microphones, optimizing audio capture for interviews, vlogs, and more.
Touchscreen for an Adaptable Display
The presence of an articulating touchscreen on the ZV-E10 is a standout feature that significantly enhances my shooting experience. This feature allows me to frame my shots more creatively, especially in scenarios that require unconventional angles or self-recording.
While the ZV-1 does offer a tiltable screen, the ZV-E10's fully articulating touchscreen takes versatility to the next level.
The ability to rotate the screen in multiple directions facilitates seamless composition adjustments, making it a boon for vloggers and solo content creators.
Conversely, the ZV-1's screen is fixed in position, which might limit framing flexibility for certain shots. The ZV-E10's adaptable touchscreen offers convenience and contributes to efficient shooting and improved content quality.
Enhanced Connectivity
The ZV-E10's enhanced connectivity options cater to modern content creators who value seamless integration with their digital workflow.
Equipped with a USB-C port, the ZV-E10 offers faster data transfer and ensures compatibility with the latest devices. Additionally, the ability to control the camera remotely through a smartphone app streamlines my shooting process, allowing for greater creative freedom.
Comparatively, the ZV-1, while featuring decent connectivity options, lacks the USB-C advancement and certain remote control capabilities that the ZV-E10 boasts.
This distinction underscores Sony's commitment to staying up-to-date with technology trends and providing creators with tools that enhance efficiency.
The ZV-E10's improved connectivity reduces workflow friction and increases ease of use. Whether it's transferring media or controlling the camera remotely, the ZV-E10 offers a range of features that support the modern content creator's demands, setting it apart as a device geared toward the future.
Improved Battery Life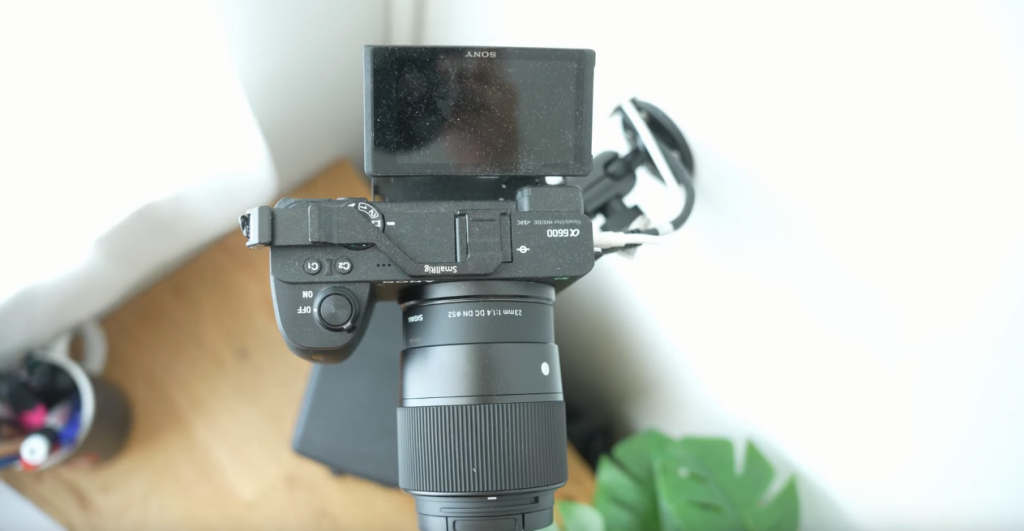 During my testing, the ZV-E10 consistently outperformed the ZV-1 regarding battery endurance, allowing me to capture more content on a single charge.
While the ZV-1 offers reasonable battery life, the ZV-E10's optimized power usage ensures a prolonged shooting experience, reducing the need for carrying extra batteries or worrying about running out of power mid-shoot.
This upgrade aligns with Sony's understanding of the demands placed on modern creators and how technology can facilitate uninterrupted creativity.
The ZV-E10's improved battery performance ultimately translates into enhanced efficiency and a smoother content creation process.
The Bottom Line
Enhanced features like the external microphone jack, articulating touchscreen, improved connectivity, and extended battery life solidify the ZV-E10's superiority. While the ZV-1 is an excellent option for simplicity, the ZV-E10 offers a holistic package that aligns with diverse creative aspirations.
For those looking to invest in a camera that embodies innovation and robust capabilities, the ZV-E10 unquestionably takes the lead.