In the vast world of headsets, Logitech has risen in the ranks to be crowned the best out of all. This may well be a personal opinion, but the Logitech G535 truly gives a surreal headset experience. 
Lightweight headset: Logitech G535
Best value for money: Logitech G535
Best sound quality: Logitech G353 
Best microphone: Logitech G435
Best comfort: Logitech G435
Customizable: Logitech G435
I have used both of these, so here's an in-depth review of the two headsets.
The Logitech G535 Headset 
An intriguing gaming headset, the G535 easily has one of the most left-field designs in almost any model to date. It is moderately priced and can easily be titled as a medium-priced headset with top-tier features. 
For just under $200, you get not only an eye-catching design but also an expected 35-hour battery life paired with perfect, well-balanced audio.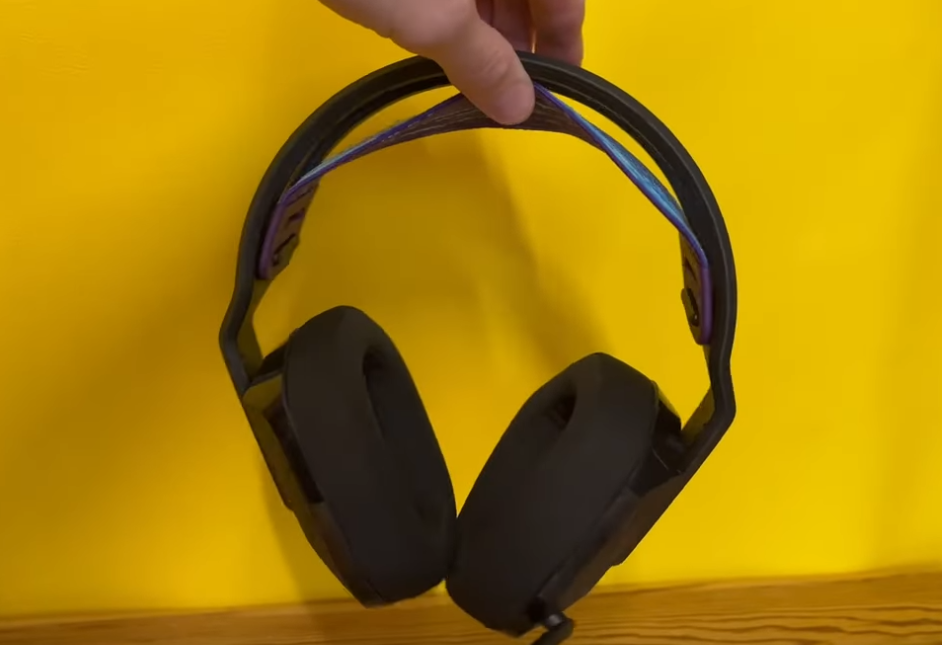 While the design and estimated battery life are outstanding and not something you'd expect from a mid-range headset, the question arises: "Is it good enough to be named the best?" 
What defining qualities make it the so-called best? There are quite a few, but I've summarized the most important ones below. 
Sale
Last update on 2023-06-02 | *Contains Affiliate links | *Images sourced from from Amazon
» Read my blog post about: Logitech G435 vs. G733 » Budget vs. Pro « Real-World Usage
Specs of the Logitech G535 
| | |
| --- | --- |
| Attributes | Specifications |
| Drivers | 40mm |
| Frequency response | 20Hz-20kHz |
| Weight | 326g  |
| Impedance | 36 Ohms |
| Wireless range  | Up to 39.37ft |
Design and Features 
Starting with its unique design, Logitech has always shown diversity in its design features, and this is only reinforced by the G535. Not only does it have a ski-band headband, but the frame is also lightweight. 
The plastic structure is good to feel but might sometimes give a cheap feeling to many because of its lightweight quality. Aside from that, its design is also quite plain. 
There's not much going on in the design; even the padding is barely there. It's not got a lot going on in its weight either, as it only weighs 236g.
Being a light headset, this does help give a comfortable fit even though the clamping force around the headband is a bit tight. 
Sound Quality
Moving onto the important bit — sound quality. The design might be labeled tacky by many, but one thing for sure is that the audio quality is as crisp as it can be. 
Adding to this, the audio perception is made in a way that it has a neutral profile, meaning it makes sure all frequencies are well represented.
Now just, this is pretty decent, but it also has no noticeable distortion on any high or low frequency. 
Overall, the headset does have a slight bass feel where it's so subtle you just might miss it. This does help to emphasize the lower end of the audio by bringing it a bit forward. 
Although there isn't any virtual surround sound in it, which is disappointing, the overall sound quality is way too clear to make any complaints. 
Mic Quality 
The mic quality of the G535 is also quite decent. It makes sure that any and every voice coming out is very human-like and not sounding like it's automated. In this sense, the mic is pretty much like every other gaming mic.
A downside is G535 can sometimes sound a bit thin, and the voice lacks substance. The mic isn't detachable, but it does have a flip-to-mute option. 
Lastly, Logitech's Soft hub software also appears a little light with its volume controls and an onboard EQ. That's pretty much the bare minimum when it comes to features, but Logitech's higher-end headsets have additional mic features for basic needs, so this one is more than sufficient at this price point. 
Pros of the Logitech G535
Some of the cons of owning a Logitech G535 are as shown: 
Lightweight headset 
Comfortable padding 
Balanced audio 
Long battery life 
Cons of the Logitech G-535
Not great noise cancellation 
Mic gives a thin sound
No virtual surround sound
The Logitech G435 Headset 
Made with teens in mind, the Logitech G435 headset does fit adult head sizes; although it might give some difficulty for larger heads. 
It's made with a simple design which makes the overall structure very lightweight and easy to handle. 
Aside from this, its warm profile helps emphasize the sound quality of the headset during gaming. But, they don't have any presets to customize it, which is a bit of a bummer.
Additionally, these headsets support Bluetooth and also come with a proprietary wireless dongle. The sad part is that you can't stay connected to your Bluetooth and console at the same time. 
Sale
Logitech G733 Lightspeed Wireless Gaming Headset with Suspension Headband, Lightsync RGB, Blue VO!CE mic technology and PRO-G audio drivers - Black
Total freedom with up to 20 meter wireless range and Lightspeed wireless audio transmission. Keep playing for up to 29 hours of battery life. Play in stereo on PlayStation(R) 4..Note : If the size of the earbud tips does not match the size of your ear canals or the headset is not worn properly in your ears, you may not obtain the correct sound qualities or call performance. Change the earbud tips to ones that fit more snugly in your ear
Personalize your headset lighting across the full spectrum, 16.8 M colors. Play in colors with front-facing, dual-zone Lightsync RGB lighting and choose from preset animations or create your own with G HUB software.
Colorful, reversible suspension headbands are designed for comfort during long play sessions.
Last update on 2023-06-06 | *Contains Affiliate links | *Images sourced from from Amazon
Specs of the Logitech G435 
| | |
| --- | --- |
| Attributes  | Specifications |
| Compatibility  | USB-C port  |
| Devices | Windows 10, macOS X 10.4, PS5, PS4  |
| Weight | 5.82oz  |
| Dimensions  | 163x170x2.80 |
| Frequency response | 20Hz-20kHz |
| Impedance | 45 ohms  |
Battery Life
The Logitech G435 claims that its battery runs up to 18 hours on a single charge. However, when tested out, it was found to actually be more than the estimated figure.
In this aspect, the G435 has outshone itself by making incredible battery life. 
At a consistent output, the battery life of this headset can easily last up to 24 hours and approximately 15 minutes. You can't find this impressive battery time in every other headset, which is what makes it stand out. 
The only backdrop to this is that it doesn't have a quick charging option and only charges with a USB-C-type cable. 
» This could also be something for you: Logitech G535 vs. G733
Noise Cancellation
It's a fact that the G435 sounds better than a lot of its competitors in the market. This headset emphasizes bass sounds and accentuates midrange frequencies. 
Furthermore, the treble response drops off earlier than you'd usually expect, but there's not really any noise beyond 10kHz that can be heard.
When listening to relatively intrinsic audio, you'll find that there's very less auditory masking. 
This means the bass is a little quiet but never gets lost in the clamor. Usually, when gaming, you shouldn't expect poor frequency response, and it shouldn't cause any problems in return. 
Microphone Quality 
Next up is mic quality; let me just tell you the mic quality of this headset is pretty good. The G435 brings a different kind of mic into the headset game.
It uses two embedded beamforming mics to stimulate a booming microphone experience. 
This might sound confusing but just know this — the results are amazing. Yes, it doesn't sound as good as the actual boom microphones, but this does come close. It sounds better than most embedded microphones as well. 
Overall, you shouldn't have any issues when talking in the chat, and bass tones don't have any issues sounding loud. 
Pros of Logitech G435 
Decent sound 
Lightweight 
Responsibly produced 
Cons of Logitech G435
The mic doesn't sound as good as a boom 
Cheap feeling 
No simultaneous connections 
Comparing Logitech G535 Vs Logitech G435 
So now that we've looked at each headset separately, it's finally time to compare both of them and finally find out which one is better. 
Since both headsets are from the same parent company, there are minute details that should be taken into account. To compare said details, I'll be looking into the differences between the two headsets. 
Comfort 
Comfort is the number one important factor. The comfort in the G435 is a very noticeable feature. It is extremely lightweight and has a good clamping force, so it's easier to wear for long periods without it hurting. 
Another great thing is its memory foam padding which feels nice on the skin. However, the G535 is also the prettiest, with a ski band design that helps distribute weight among the head. 
This also doesn't clamp to your ear tightly, and if this isn't enough, you can also adjust the hinges to help fit larger heads.
A downside is that the earcups don't have much range of motion, and the headphones are a bit too big. 
Portability 
Another big feature is portability. The G435 isn't really portable, which is a big requirement in headsets. These headsets are also smaller compared to the other headsets and don't swivel or fold inwards. 
The issue is further increased when you see they come with no casing. 
The same goes for the G535, which is equally as not portable. Luckily, they don't weigh a lot, so they can be carried easily. 
But, an issue arises when these don't fold or swivel, and on top of that, you need to bring their wireless dongle with you to use them. 
Stability 
Lastly, we're looking at the stability of these two headsets. The Logitech G435 is reasonably stable and doesn't move around too much if you're gaming from the desk or bed. 
With that said, they're not made for physical activities and can easily fall off with vigorous head movements. Similarly, the G535 is also stable and unmoving when used while sitting down. 
These headsets are a little sensitive and can easily come undone with vigorous head movements. However, because of the wireless design, the possibility of the audio cable being pulled will not be an issue.
Nothing can stop it, and nothing can pull the headset off your head.
Final Verdict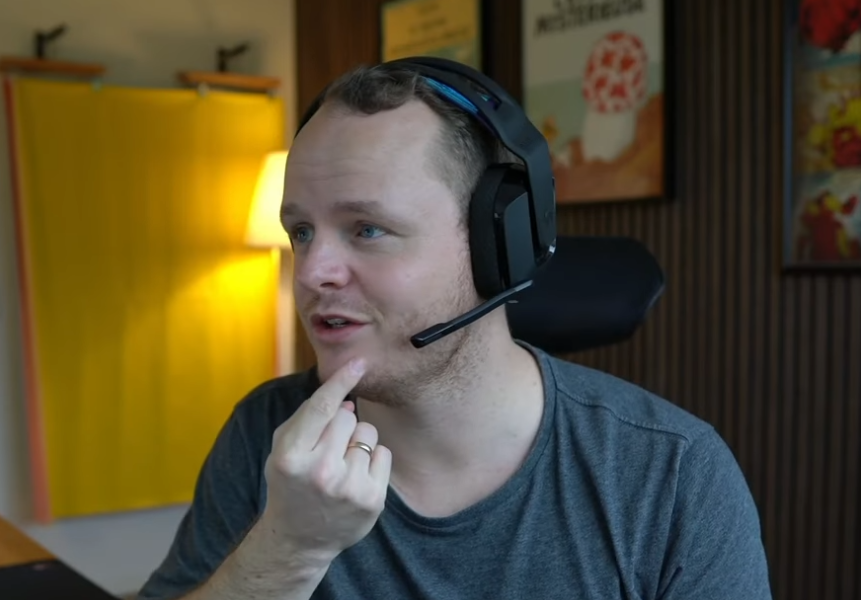 We've reached the point of the final verdict. Before I make an official statement, I have to say, both headsets are accommodating in their way and both — given their price range — offer a variety of features. 
That being said, I don't think any of the two can be crowned the best simply because they share an equal amount of pros and cons. 
In the end, it all depends on your choice and what you feel is more within your budget. Be that the Logitech G535 or the Logitech G435. 
The whole point of this article is so you can assess the two headsets and make a conclusion on which one you want to buy based on what you think is something you direly need and something which isn't a big issue.