Hey everyone!
Today, I'm going to be doing a review and comparison of four different headsets: the Logitech G Pro X Wireless Light Speed, the Logitech G535, the Logitech G435, and the Logitech G733.
In this review i used the Shroud edition of the G PRO X, but it is the same headset – just uglier.
Here is the overall conclusion of the review:
I'm going to be evaluating these headsets based on their build quality, sound quality, value for money, adjustability, battery life, microphone quality, fit and comfort, and overall performance.
| | | | | | |
| --- | --- | --- | --- | --- | --- |
| | G PRO X | G535 | G733 | G735 | G435 |
| Build Quality | 4 | 3 | 3 | 1 | 2 |
| Sound Quality | 1 | 4 | 3 | 4 | 2 |
| Microphone | 3 | 3 | 4 | 4 | 2 |
| Value for money | 1 | 3 | 1 | 1 | 4 |
| Adjustability | 4 | 2 | 1 | 4 | 3 |
| Battery | 2 | 4 | 3 | 2 | 1 |
| Comfort | 3 | 3 | 1 | 2 | 4 |
| TOTAL | 18 | 22 | 17 | 18 | 18 |
The overall winner G535:
Sale
Last update on 2023-09-01 | *Contains Affiliate links | *Images sourced from from Amazon
There is a new version of the G733 – the Logitech G735. However, I don't think the Logitech G735 is geared towards gamers like me – It is designed for a specific audience and not suitable for my needs.
This is why I still have the G733 in this post.
I dont really like the design of G735 – i dont like the materials used, and i really do not like the comfort.
The Logitech G Pro X, which has been popular among e-sports players for a long time, will also be included in the comparison. However, this headset is getting old and may not hold up against the newer models.
There are other Logitech headset series, such as the 9 and 6 series, but as far as I know, they are not equipped with Logitech Lightspeed technology and instead rely on Bluetooth connectivity.
In my opinion, Bluetooth is not reliable enough for gaming, especially for serious gamers – even as a casual gamer, I have noticed the lag that can occur with Bluetooth and it is not present with Logitech Lightspeed.
#1 Build Quality
First up, let's talk about build quality. In terms of build quality, the G Pro X definitely stands out. It's made with metal parts, which makes it feel more premium and also a bit heavier. Despite the weight, I didn't find it too hard to wear.
I was in shock when I found out how bad the Logitech G Pro X sound was compared to the newer and MUCH cheaper models.
I give it a score of 4 out of 4. The G733, G535, and G435 all receive a score of 3 out of 4 for build quality, with the G435 being made from recycled plastic and feeling less premium as a result.
#2 Sound Quality
Now let's move on to sound quality. In this category, my favorite was the Logitech G535. It had the best overall sound for me and I'd give it a 4 out of 4.
The G733 came in second place with a 3, but I personally found it a bit too boomy and bass-heavy for my taste.
The G435 has a flat sound that is good for both gaming and editing, but it's not quite as impressive as the G535, so I give it a score of 2 out of 4.
Finally, the G Pro X comes in last place with a score of 1 out of 4. While it's a popular headset, I feel that its sound quality is not up to par with the newer models on the market.
I do want to note that the G Pro X is an older headset (over three years old now) and it's possible that newer models have improved upon the sound.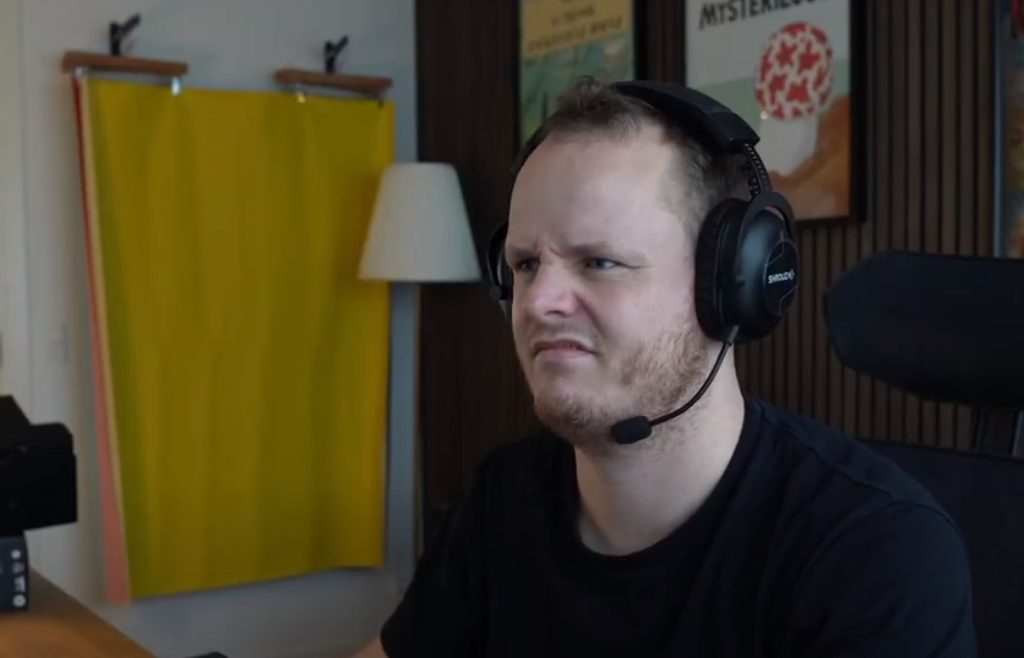 I was in shock when I found out how bad the Logitech G Pro X sound was compared to the newer and MUCH cheaper models.
#3 Microphone Test
To listen to the microphone test, please watch the video on my youtube channel – i am testing them all in a raw audio and you can listen to them side by side.
This is based upon personal prefereences.
I'll give it to the Logitech G733 on this one with 4 points.
And then i know the mic is the same on the G535 and on the G733, but the Pro X have Blue Voice software, so they both score 3, with a shared second place.
Then G435 gets the third with 2 points – not because the audio is bad, but because it picks up the entire room
#4 Value for moeny
In terms of value for money, I believe the G435 offers the best value, as it's a solid headset at a lower price point. I give it a score of 4 out of 4. The G535 and G733 both receive a score of 3 out of 4, while the G Pro X comes in last with a score of 2 out of 4 due to its higher price point.
Check out the current prices:
#5 Adjustability
Adjustability is another important factor to consider when choosing a gaming headset.
The G Pro X offers the most adjustability, and is the only headset on the list with ear-pillow-pads thats easy to replace, and comes with both a faux-leather and a foam set.
The G435 is also really flexible and great, and will fit most people really nice.
Both G535 and G733 have almost no adjustability – but the G535 fit is more loose, and will fit more people.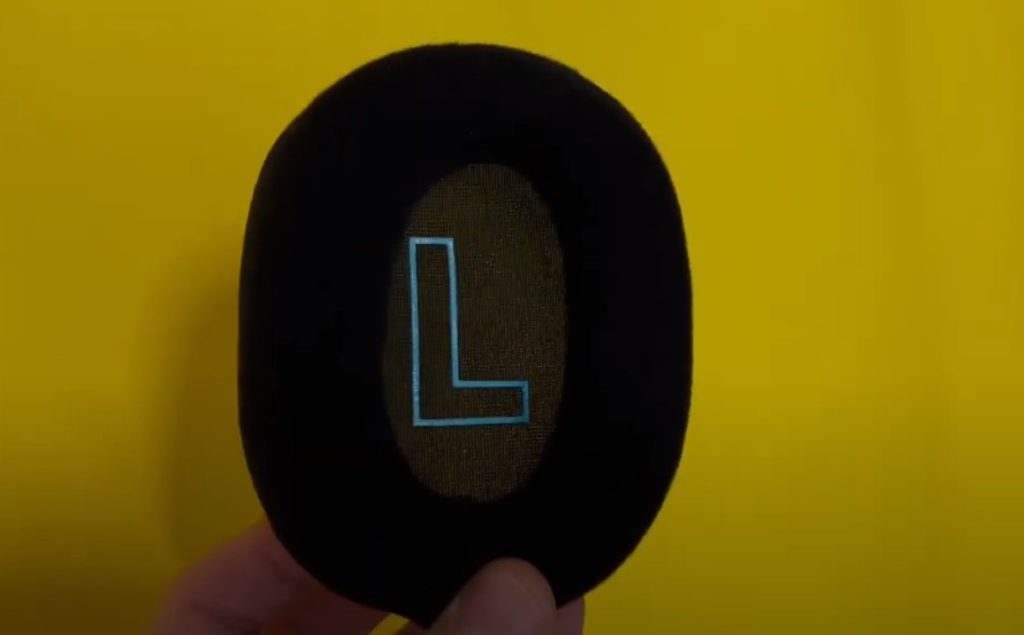 #6 Battery life
Battery life is an important consideration for any wireless headset.
I think it is often undervalued in tests online, and not a big enough emphasiz on how annoying a bad battery-headset can be.
Logitech G535 – 35 hrs
Logitech G733 – 24 hrs, w/o RGB
Logitech G735 – 20-24 hrs depending on RGB
Logitech G Pro X – 20 hrs
Logitech G435 – at maxium 8 hrs in my tests.
The G Pro X and G535 both offer good battery life, and if you turn of the RGB for G733 – then it'll outlast the PRO X.
#7 Comfort
In terms of fit and comfort, I found the G435 to be the most comfortable headset to wear for longer periods of time. It receives a score of 4 out of 4.
The G Pro X, G733, and G435 all receive a score of 3 out of 4.
The G733 is tight, and fits my kid at only 6-year old perfectly – and this is at it's most loose setting, so i think the G733 is too tight to be a good headset.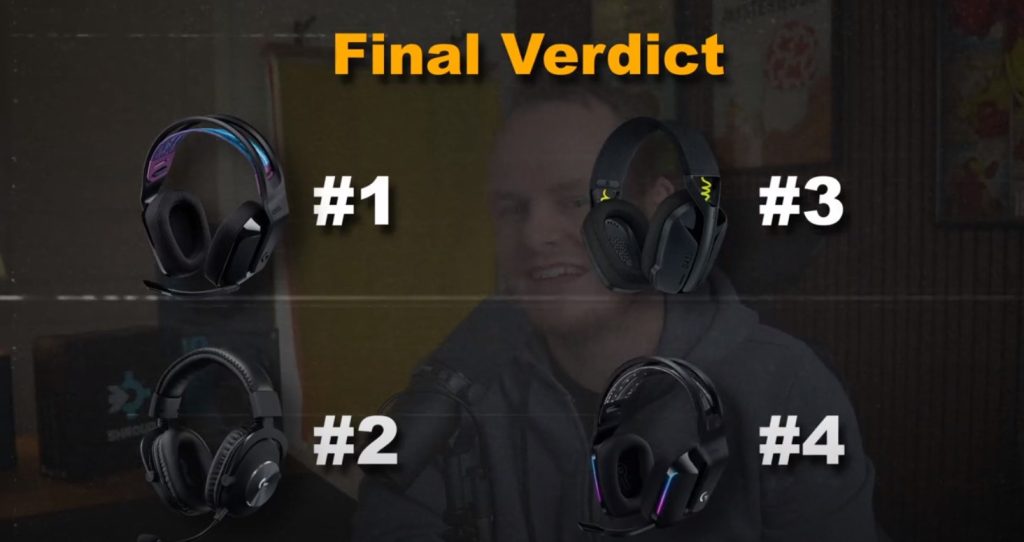 Logitech G Pro X vs. G733 vs. G535 vs. G435
even though the numbers doesn't totally add up, here is my personal opinion on the best to worst
Logitech G535 Lightspeed Wireless Headset
Logitech G Pro X Lightspeed Wireless Headset
Logitech G435 Lightspeed Wireless Headset
Logitech G735 lightspeed Wireless Headset
Logitech G733 Lightspeed Wireless Headset