Today is the launch date of the Logitech G Fits.
True wireless gaming earbuds that uses logitechs lightspeed (which i absolutely love).
I am trying to purchase them on the website – right now. So that I can review them on my YouTube-channel
They are available to order right now on Logitechs Own Website
3 Reasons Why I wanted to purchase the Logitech G Fits.
Everyone who have tried true wireless earbuds, like the airpods or airpods pro from apple, knows that the "fit" – like how it fits in the ear, is a big and important feature.
#1 Molding fit feature
The main feature with G-Fits is the molding feature – they are supposed to transform and fit inside your ears so they fit perfectly over a short period of time.
This means that they'll also be much better at passive noice cancellation.
#2 Lightspeed in true wireless
Everyone who knows me, my blog or my youtube channel – knows that i am a big fan of Logitech Lightspeed. I actually almost avoid anything that doesnt have logitech lightspeed.
So to think i could get logitech lightspeed in true wireless earbuds.
That sounds so nice.
#3 Long batterylife
I need to test this – but according to Logitech – which are usually right, they can be used a whole workday without needing a charge.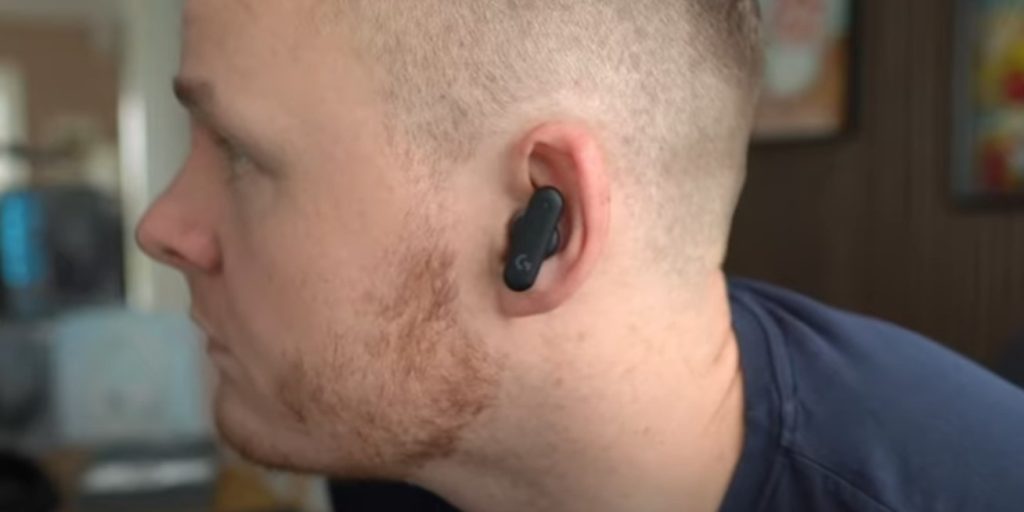 Sale
Logitech G FITS True Wireless Gaming Earbuds, Custom Molded Fit, Lightspeed + Bluetooth, Four Beamforming Microphones, PC, Mac, PS5, PS4, Mobile, Nintendo Switch - Black
LIGHTSPEED Wireless: Logitech G wireless earbuds with LIGHTSPEED gives you a pro-grade wireless connection, high-performance audio response, long battery life and compatibility with multiple devices.
Personal Fit: When you first use Logitech G FITS with patented LIGHTFORM technology, they mold to create a custom fit for your ears in just 60 seconds
Play Across Devices: With LIGHTSPEED as well as low latency Bluetooth, Logitech G FITS gaming earbuds provide more freedom of play on PC, Mac, PS5, PS4, Nintendo Switch, tablets and smartphones
Last update on 2023-09-02 | *Contains Affiliate links | *Images sourced from from Amazon
Other features i want to try out
Logitech Lightform is supposed to be a the thing where you actually get completely tailored earbuds to your own ears. I look forward to try that.
They are also supposed to be really good microphone.
But most of all, have you ever tried gaming with bluetooth earbuds?
This is not possible – this is why you see all, who games with earbuds – go wired.
But Logitech Lightspeed in Earbuds, this sounds so cool to me.
Logitech G Fits Specs
Battery: Up to 10 hours of listening – up to 22 hours with case recharge
Drivers: 10 mm drivers
Colors: Black or White
Connectivity: 5.2 Blueooth or LIGHTSPEED 2.4GHz via USB-receiver
Ear-tips: One size, but moldable.
Weight: 7.2 grams